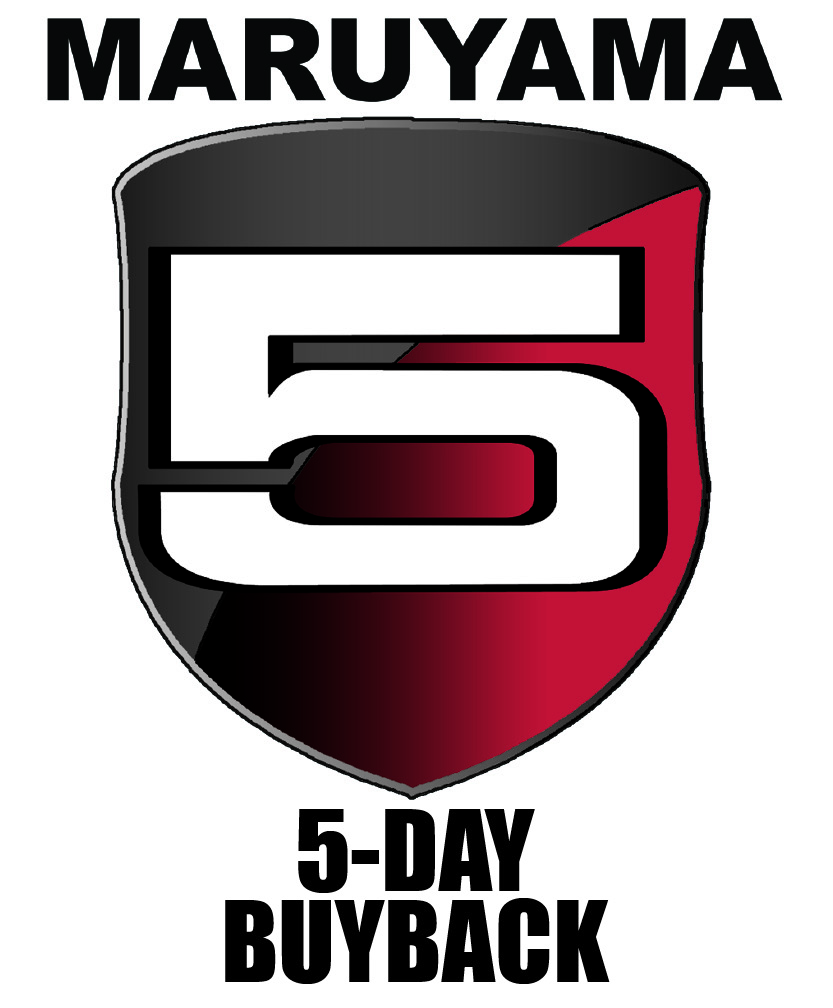 The 5-DAY BUYBACK PROGRAM is simple! – An end user can purchase any qualifying product, use it for five days and if not completely satisfied, return it to the selling dealer for a full refund.
1. The program is only available for hand-held equipment and pumps carrying the IRON 5-YR™ Warranty and is available only to registered, authorized Maruyama dealers.
2. A validated purchase of MARUYAMA BLUE ULTRA-SHIELD™ oil or FORMULA XD 2-cycle oil or the equivalent is required.